I want to try and make this a regular feature, for the most part, but we'll see how it goes. Instead of posting "Waiting on Wednesday" which is just books you want that aren't out yet, I'm going to do a version called "Wish List Wednesday" which is books I want (whether they are out or not) as well as other items. Hence, it's simply my wish list! Feel free to use this idea and link back to me, or post your wish list items in the comments!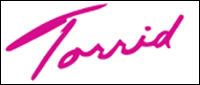 First up, I'd love this Black Leaf-Knit Beret from Torrid. I love this shop. I'm definitely not a size two and this store is amazing for that, providing sizes such as 12 and up. You get cute outfits without having to feel like you aren't skinny enough! As for this hat, I have one similar to it but it's purple and I'd love one that will go with anything!
Sadly, I can't post a picture, but here's the link:
How Cute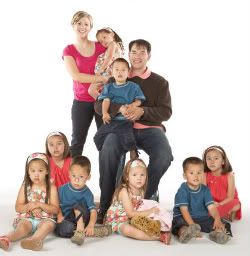 Next up, I really want the memoir Multiple Blessings: Surviving to Thriving with Twins and Sextuplets by Jon and Kate Gosselin.
If you're confused as to who they are, they have their own show called Jon and Kate Plus 8 on TLC, and they have twin girls and sextuplets (three boys and three girls). It's a very cute show and I really enjoy it. When I found out about the book, I knew I wanted to read it!
And finally, I want the Psych seasons on DVD. I think there are only two seasons out so far, but I'm not sure. I'm in LOVE with this show. I watch a lot of TV, I guess you could say, but I don't really focus on a ton of shows, except for Psych. It's pretty much my one and only "OMG! I MUST watch this!" program. If you haven't seen this, I don't know what you are waiting for. It has mystery and humor! What else could you want?