Sisters in Sanity by Gayle Forman
Review by: Lauren
BIB=Bring it Back (Something that I posted in the past!)

I read this book back when I was first starting to read/review books on Shooting Stars. Thanks to Gayle for sending me a copy of her novel. The above picture is the cover of the novel that I recieved, but I noticed that it has a new one now and is being re-released, I guess. I think this is awesome and I really do love the new cover. This week I'm focusiong on celebreating If I Stay and Gayle Forman: look for my review (+ a song that I feel fits the book) and a guest blog from Gayle.

Then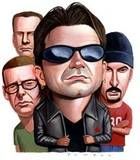 Brit Hemphill's parents met at a U2 concert and eventually got married. They traveled the world and finally settled down and opened up CoffeeNation, a place where artists and musicians came to hang out. This allowed Brit, an only child, to grow up around the likes of Kurt Cobain. It was, literally, the life.

Now

Suddenly, she finds her self not on a family trip to the Grand Canyon but enrolled in Red Rock Academy. They call what they do there therapy, but it's more like "tough love" for girls they feel are out of control. Defiant Brit finds herself learning how to survive in a place where you fake it or you lose all control.
Soon, Brit finds safety in numbers when she forms a secret club with V, Bebe, Cassie, and Martha. Some of their "crimes" include being overweight, maybe being a lesbian, and being, let's say, a little too boy crazy. This book is definite girl power, but beyond that, it's about trusting in your self and not backing down from what you believe in, even if the odds are against you.
Forman shows that the things everyone seems to be so afraid of in a person are just one part of them. They are so much more. I recommend this book to any and every girl out there, to show the meaning of being you and what friendship truly is.
Song to go along with this book:
"Bad Reputation" by Joan Jett.
What I like to call Bebe's theme song.
Lyrics on the last icon are from "The Middle" by Jimmy Eat World