I know I haven't posted any contest links in awhile, so I figured I should probably try and do it a little more often these days. I mean, really, I used to post them every week practically! LOL Ah well, I'll try. Don't forget to enter the contests I have going on now as well.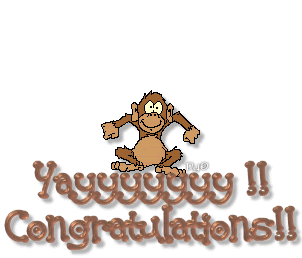 Win The Dangerous Book for Demon Slayers
Steph Su Reads
is having a Teen Literature giveaway.
Temppatt Too
has an In Plain Sight giveaway.
Insert Book Title Here is giving away 2 ARCS:
http://insertbooktitle.blogspot.com/2009/04/join-contest-win-arcs.html
Juiciliciousssreviews has a 100 follower giveaway
http://juiciliciousssreviews.blogspot.com/2009/04/100-followers-contest.html
Bookluver-Carol has a Generation Dead contest!
http://bookluver-carol.blogspot.com/2009/04/generation-dead-prize.html
Brooke Taylor is giving away Geektastic:
http://brooketaylorbooks.blogspot.com/2009/04/geektastic-contest.html
Addicted to Books: Sweet 16 Contest!
http://addictedtobooks1993.blogspot.com/2009/03/sweet-sixteen-contest.html
Paradoxical is giving away Hottie
http://paradoxrevealed.blogspot.com/2009/04/win-copy-of-hottie-by-jonathan.html
And Another Book Read has Airhead/Being Nikki up for grabs!
http://andanotherbookread.blogspot.com/2009/04/airhead-and-being-nikki-contest.html
Bookluver-Carol is giving away I Know It's Over
http://bookluver-carol.blogspot.com/2009/04/win-i-know-its-over.html
Fantastic Book Review is giving away three "first in the series" books
http://fantasticbookreview.blogspot.com/2009/04/treasure-chest-tuesday.html
She is also giving away four other "five star review" books
http://fantasticbookreview.blogspot.com/2009/04/five-star-review-friday-contest.html