Christian the Lion by Anthony Bourke and John Rendall
Christian the Lion became a hit on Youtube recently, but he was really owned by the authors in the late 60's, early 70's. They found the small cub at Harrod's in England and took him home with them, but as Christian began to grow, they realized he couldn't continue to live with him. With a newfound friend named George, the two friends made plans for Christian to be brought to Kenya and eventually let out in the wild. Once he did, he was gone for a year before Anthony "Ace" and John ever saw him again. George warned that he might not recognize them anymore, but surprisingly, he did! He even introduced them to his wife, as if they were old friends.
This book is perfect for young children, as it allows them to learn about lions in a fun and unique way, with pictures to make it even more exciting! At the back of the novel, they have facts about lions, as well as other African animals. It's very much a small educational novel.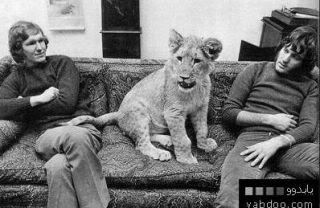 However, Christian the Lion is simply a fun book about a very well-known lion that defied odds when it came to his relationship with these two human men. It's a short book that people of all ages can enjoy if they want to learn more about Christian, Ace, and John. It's a very easy read, with all of the basic information you need to know. If you want to learn more, the men have an adult book on the subject as well.
The Now Famous Youtube Video: