News & Things
~~~~~~
When:
June 1, 2009
Who:
Barbara Larmon Failing
www.barbaralarmonfailing.com
Hope to see you online on June 1!PS
- Watch the Blogbook 2009 video on YouTube -
PPS - Here's what a local librarian said about "Loulane Lambert's Lists for Life" - "I have read the entire book and highly recommend it. It is a charming story about a teenager who yearns to be a Caldecott winning illustrator while adjusting to a new school and community."
~~~~~~~~~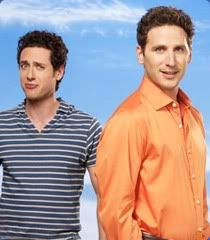 The new USA network (Psych, Monk) show is Royal Pains and it will debut on Thursday, June 4th at 10/9c. I'm definitely excited about this as it looks like a fun show. What about you all though? Will you watch it??
Official Summary: USA Network is proud to introduce the Hamptons' newest doctor-on-demand, Hank Lawson (Mark Feuerstein). After Hank, a young doctor on the fast track to success, falls from grace when he is blamed for the death of a hospital trustee, he inadvertently stumbles into the world of private medical service for the elite denizens of the Hamptons.

With the encouragement of his younger brother Evan (Paulo Costanzo) and an ambitious young woman who volunteers to be his physician assistant, Hank reluctantly agrees to be a "Concierge Doctor" for the summer. But will he be able to treat his high-flying clients while still managing to keep his own feet on the ground? Co-starring Reshma Shetty and Jill Flint with Christine Ebersole and Campbell Scott.