Punkzilla by Adam RappReview by:
Lauren
Out:
Candlewick Press, May 12 '09
Pages:
256
Level:
YA
Summary:
For a runaway boy who goes by the name "Punkzilla," kicking a meth habit and a life of petty crime in Portland, Oregon, is a prelude to a mission: reconnecting with his older brother, a gay man dying of cancer in Memphis. Against a backdrop of seedy motels, dicey bus stations, and hitched rides, the desperate fourteen-year-old meets a colorful, sometimes dangerous cast of characters. And in letters to his sibling, he catalogs them all — from an abusive stranger and a ghostly girl to a kind transsexual and an old woman with an oozing eye. The language is raw and revealing, crackling with visceral details and dark humor, yet with each interstate exit Punkzilla's journey grows more urgent: will he make it to Tennessee in time? This daring novel offers a narrative worthy of Kerouac and a keen insight into the power of chance encounters.
Review:
One of my all-time favorite books is The Perks of Being a Wallflower and Punkzilla has a lot of similarities: the book is written through letters, Jamie is the same age as Perk's Charlie, they deal with big life lessons, and more.
I mention this because if you liked Perks, you might like this book. I wouldn't say it's completely at the same level, as I love Perks far more, but it's still a good novel that reads fast.
The overall "mission" of this book is to lead you to Jamie's brother Peter-or P-before he passes away from cancer. He's a teen boy, out on his own, who ran away from military school. Jamie finds people that are open and honest, and who he learns from...while others show him the darker sides of life. I would definitely call this a coming-of-age novel because as Jamie goes in search of his brother, he does learn more about himself and the way of the world.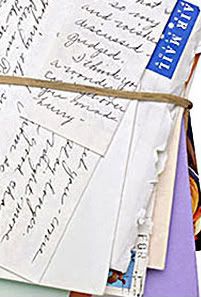 I think the letter format does allow you a more intimate, personal look into the character's life, the same as a book told through a diary. By the end of the novel, you really do know this kid and the many parts of him. He's not just some screw-up that deserves to be straigthened out. He's intelligent and curious and interesting and funny.
Jamie felt real to me. I liked all of his stories and looks into his life before hitting the road. On a small random note, one of the funniest parts for me were the moments in the novel when various people would think Jamie was a girl. It upsets him a lot, as he's keen to grow up and be a man, so as a reader, it's nice to see through his eyes on the subject.
About the Author:
Adam Rapp is the acclaimed author of UNDER THE WOLF, UNDER THE DOG, a LOS ANGELES TIMES Book Prize Finalist and winner of the American Library Association's Schneider Family Book Award, and 33 SNOWFISH, an American Library Association Best Book for Young adults. He is also an accomplished playwright and was a Pulitzer Prize finalist in 2007. He lives in New York City.


Contest Courtesy of Candlewick


Enter: Comment here!


Open to: U.S. only


Prize: Five Winners, each get a copy of the novel (ARC)


Ends: June 15 (we'll give you awhile!)