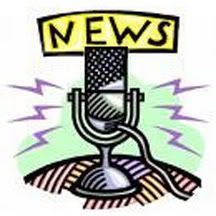 News&Things:
I have quite a bit of news, so keep reading...you might find something you are interested in!
Justin Chon (Twilight, Crossing Over) has another interview up at the Korean Beacon: http://www.koreanbeacon.com/2009/06/07/crossing-over-with-justin-chon/

It's really very interesting and I definitely recommend reading it, as it won't take long at all! Crossing Over is out tomorrow, June 9th so go and pick up a copy or rent it. I'm planning on seeing it as soon as I can as nobody near me was playing it in theatres, I don't believe


Over at Linus' Blanket, you can try your shots at another Catching Fire ARC. This one ends on June 22 so you have a bit of time: http://www.linussblanket.com/2009/06/giveaway-catching-fire-by-suzanne-collins-arc/

I wonder if I can enter...? I haven't read The Hunger Games yet (I know, I'm awful, but I didn't get a review copy and I will buy it, I'm just a bit behind on that) but I really really want too. And having the sequel ready and waiting would be stellar.


Shesten, over at I Heart Monster, has a summer-long photo contest going on. In her own words: "it asks people to take pictures of themselves reading on their summer (winter in the southern hemisphere) vacations and submitting them. At the end, we'll take a vote to see who wins in each of four categories. And each winner will get at least a book of their choice."

http://www.iheartmonster.com/2009/06/genre-irrelevant-summer-photo-contest.html


Sounds like a fun contest. I just need to start taking some pictures now! Go and enter, you know you want that prize!
Shooting Stars Magazine has its very own online compilation. You can buy it through Amazon (the link and more info can be found in the left hand sidebar) but it is now available through iTunes (search: shine bright shooting star). All the money (less than 1o bucks) goes to an amazing charity, so please please please think about buying the mix or even just one of the songs.
I can't get it copied and saved, but Ge was kind enough to have an actual "album cover" made for those of you who want to get the album and make a mix c.d! I know I will, as I've already bought the songs myself. Link: http://20.media.tumblr.com/3x6fKfcl0nj7r8ywaJosAUowo1_500.png
NEW MUSIC-
MeryKid:
http://www.myspace.com/merykid
San Antonio-based indie pop artist Merykid is set to release his new EP "Boy and The Bird" on June 30, 2009 following with a live album release entitled "Merykid: Live at The Magic Attic." "Boy and The Bird" will be available on iTunes but the live album will be available for free download online.
"Boy & The Bird" was produced, mixed and engineered by Jaime Radar. In contrast to the first EP that was written entirely acoustically and recorded by himself in a closet, this follow up EP was recorded in a haunted church, with a live drummer and string section, and the sound was greatly intensified. The object was for Merykid to experiment as much as possible with different instruments and tempo changes, while still keeping melodies and grooves a priority.
David Garrett:
Dubbed, "the fastest violinist in the world," by German paper Kolner Stadt-Anzeigere, the incredible violinist will be in the 2010 Guinness Book of World Records, as the fastest-ever performer of the Flight of the Bumblebee, clocking in at a blistering 66 seconds.

From Vivaldi's "Four Seasons" to "Ain't No Sunshine," from Queen to "A Whole New World," Metallica and Michael Jackson, the young German violinist weaves classical standards with rock and pop favorites in a thrilling performance. Witness the modern virtuoso, sometime model and Guinness World Records holder on the verge of U.S. superstardom.
I've listened to a bit of David's stuff and I have to say, he's very talented at what he does. If you go to his site (link above) then you'll be able to listen to some. I recommend Michael Jackson's "Smooth Criminal." Noticeably the hit song but performed in a new, fantastic way! I'm in awe.
EPK (Video): http://uclassics.edgeboss.net/wmedia/uclassics/davidgarrett/davidgarrett_sizzlereel_800.wvx
Catherine Ryan Hyde June Comment Contest: It's easy and you could win!
http://www.catherineryanhyde.com/catherineryanhyde/Blog/Entries/2009/5/31_And_the_Winners_are....html
Just scroll down this post until you see the details for June. But basically, listen to her short story podcasts (yes, she reads them to you so you can put them on your ipod too!) and leave a comment afterwards.
Prize: Signed books, how can you go wrong?!
I think that's about it. I hope you all gave this at least a cursory glance. We have music, book, and movie news. Something for everyone!!