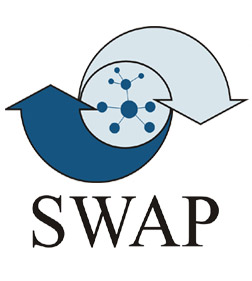 Photo Source
I've been a part of a few swaps in the past and I've loved them all! I recently just finished one for Easter and it was tons of fun...I will try and make a post about that ASAP (need to get a picture of my things!!!) Anyway, I don't believe there will be another swap for awhile...I can't think of a holiday/reason coming up all that soon that would fit, so I figured it might be fun to make my own swap.


Instead of focusing on what your partner enjoys, I thought it would be fun to make a basket with all of YOUR favorite items and giving them to someone else to enjoy/experience. A lot of my swaps have the partners be the same and I think I'd like to stick with that. Meaning if I had "Tracy" then "Tracy" would have me. Make sense? No surprise, but you can talk to each other via email if you need and that helps! And you can always check out their blog and see what you have in common, so you can think of adding something you KNOW they will like...but it's not mandatory. Just make it fun.


Favorite item ideas:

-book
-magazine
-candy
-movie
-color
-jewelry
etc.


make it interesting, make it fun, be creative!


Now if you would like to be part of this, please leave a comment below and put your EMAIL. I will have sign up end Saturday, May 8th I will then email everyone and figure out partners for you all so we can get started. I'm thinking the baskets will be due about end of May (meaning you mail them to your partner) but I'll figure out a set date later. Right now, I want to know who all would like to take part so get commenting and spread the word!
Open to BLOGGERS only. International swap. We'll see who is willing to mail out of the country after we all sign up!