I love coming up with gifts that all have a common theme, so that people can have a "gift basket" of items that go together in some way. I decided to start a new feature where I have Gift Guides full of items that reflect a certain theme. Some of these gifts might be more expensive, so while you might only be able to buy one of these things, they are still sure to please!
-Lauren
Gift Guide for Alice in Wonderland Fans
In honor of a friend who had her first baby, a girl named Alice, a few days ago
Eat Me Bar- Alice in Wonderland Fruit and Nut Bar
Curious! A fruit and nut bar inspired by Alice's Adventures in Wonderland. Open up the box and you'll find games, puzzles, and quotes from your favorite Wonderland characters.
Alice in Wonderland Poster Text
This Alice's Adventures in Wonderland poster is created using the entire text of the book.
Dimensions: 20x24" - 51x61cm
Alice's Pawfect Tea-Party Kit
Includes-
Drink Me Potion, Chocolate Pocket Watch, Tea Cookies, Alice's Eat Me Candy Cake, Herbal Cinnamon Apple Tea, and Cheshire Cat's Hmmm Anymore Cream?
A "Read Me" booklet - Chapter Seven- "A Mad Tea Party" and Play Me CD - Alice's Pawfect Tea-Party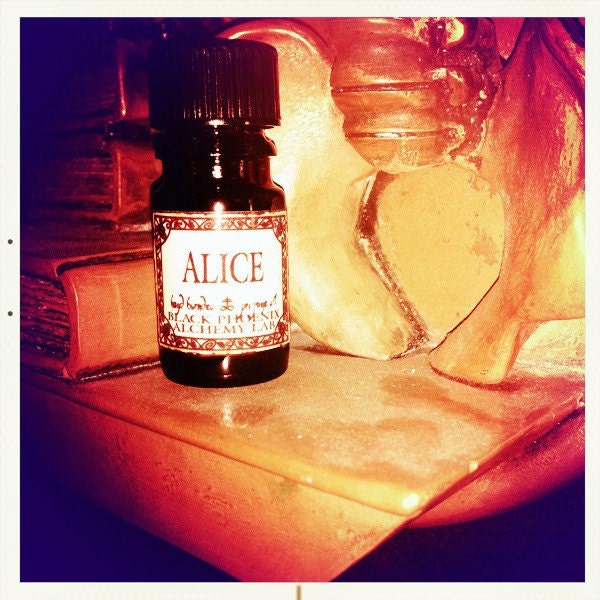 Alice perfume from the Black Phoenix Alchemy Lab
Curiouser and curiouser. Milk and honey with rose, carnation and bergamot