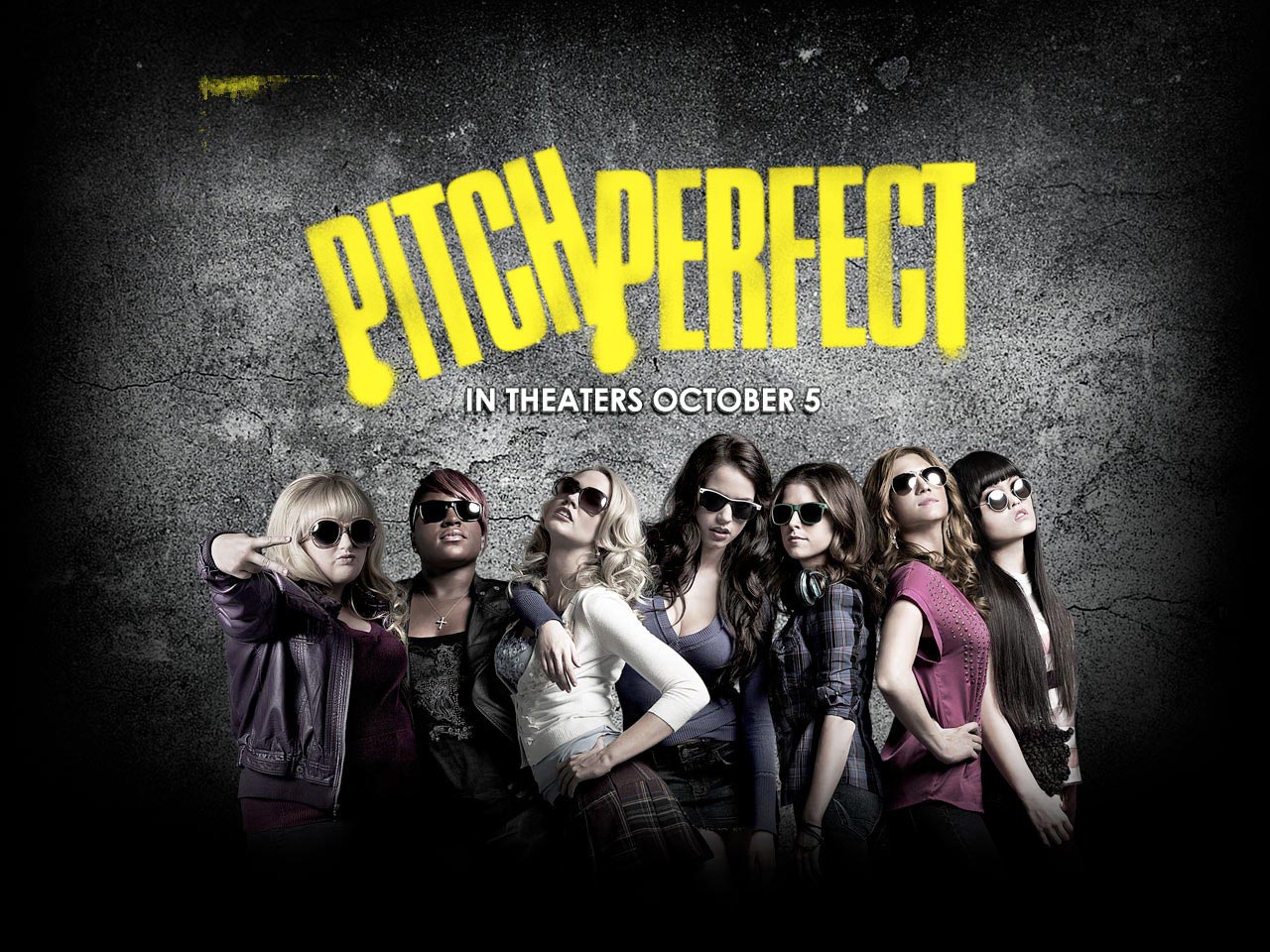 Pitch Perfect Movie Review
By Lauren
IMDB Summary:
Beca, a freshman at Barden University, is cajoled into joining The Bellas, her school's all-girls singing group. Injecting some much needed energy into their repertoire, The Bellas take on their male rivals in a campus competition.
Review:
Pitch Perfect comes out in all theaters this Friday, and I totally recommend seeing it! I was able to watch it this past Saturday as it's limited release somehow made it to one of my local theaters. That never happens, but I'm glad it did with something I really wanted to see! I've been a fan of Anna Kendrick's (Beca) since Rocket Science and I've seen a lot of the movies she's been in since, so it was exciting to see something a bit different...her singing! And she's good!
I loved the eclectic group of girls that make up the new year of Bellas, especially Fat Amy (played by the hilarious and super wonderful Rebel Wilson). Rebel really did make the movie in terms of comedy. If you've seen the previews, you know that most of the quotable lines are from her, but that doesn't mean you've seen it all.
Just one of Rebel Wilson's funny moments
There are still hilarious moments to be viewed, as well as a great story concerning Beca growing as a person and learning to let people in...all mixed in with a big dose of music- especially the mash-up variety. It really is a Glee-esque film, so if you hate the show for any of the above reasons, you might not like the movie. But if you love Glee, see the film! If you don't really care for Glee, but it's not a hatred of it, you might still enjoy the movie!
The love interest, Jesse, was adorable and I really want my own. He sings, he loves music, he loves movies, and he has a particular love for The Breakfast Club and the song "Don't You Forget About Me." Again. I repeat. I want my own Jesse.
Jesse (Skylar Astin) and Beca (Anna Kendrick) getting cozy
Obviously, I loved this movie. I'm a big fan of musicals, so any movie that is one or uses music a lot is already a plus in my book...and I went in already a fan of Anna Kendrick and Rebel Wilson, and they were fabulous. Interested? See the movie. Not interested? Well, I'd say see it anyway...but hey, maybe just wait for Redbox then!