F is for
Flavorlopes
Most sets contain ten cards and go for $14.95
Take a lick at this! We offer the tastiest
envelopes
money can buy, a sweet assortment of
Flavored Envelopes
found only at Flavorlopes. We are confident you'll find an enticing alternative to the dreaded lick of an envelope, with one of our flavorful combinations!
Yes, you can actually get envelopes that don't taste disgusting! Who wouldn't want to make mailing holiday cards (or more likely thank you cards after the fact) a bit more fun? I know I would! I usually make someone else in my family close my envelopes if I have to lick them because I HATE the taste. Flavorlopes offers a great alternative to that, and I'd love to check some of these out.
Candy Cane set
There are a variety of flavors: Apple, Cherry, Grape, Orange, Strawberry, and even some fun
holiday themed envelopes
like Candy Cane, Ginger Bread, Egg Nog, and more!
G is for Geek-A-Bye-Baby
This shop is perfect for those of you who have little ones in your life and wish them to be as geeky as you are! I know I could go crazy finding items for my niece and nephew. I'm sure my brother and sister in law would really appreciate it. ;0)
But seriously, Geek-A-Bye-Baby has toys, wall art, diaper bags, changing pads, clothing, and more!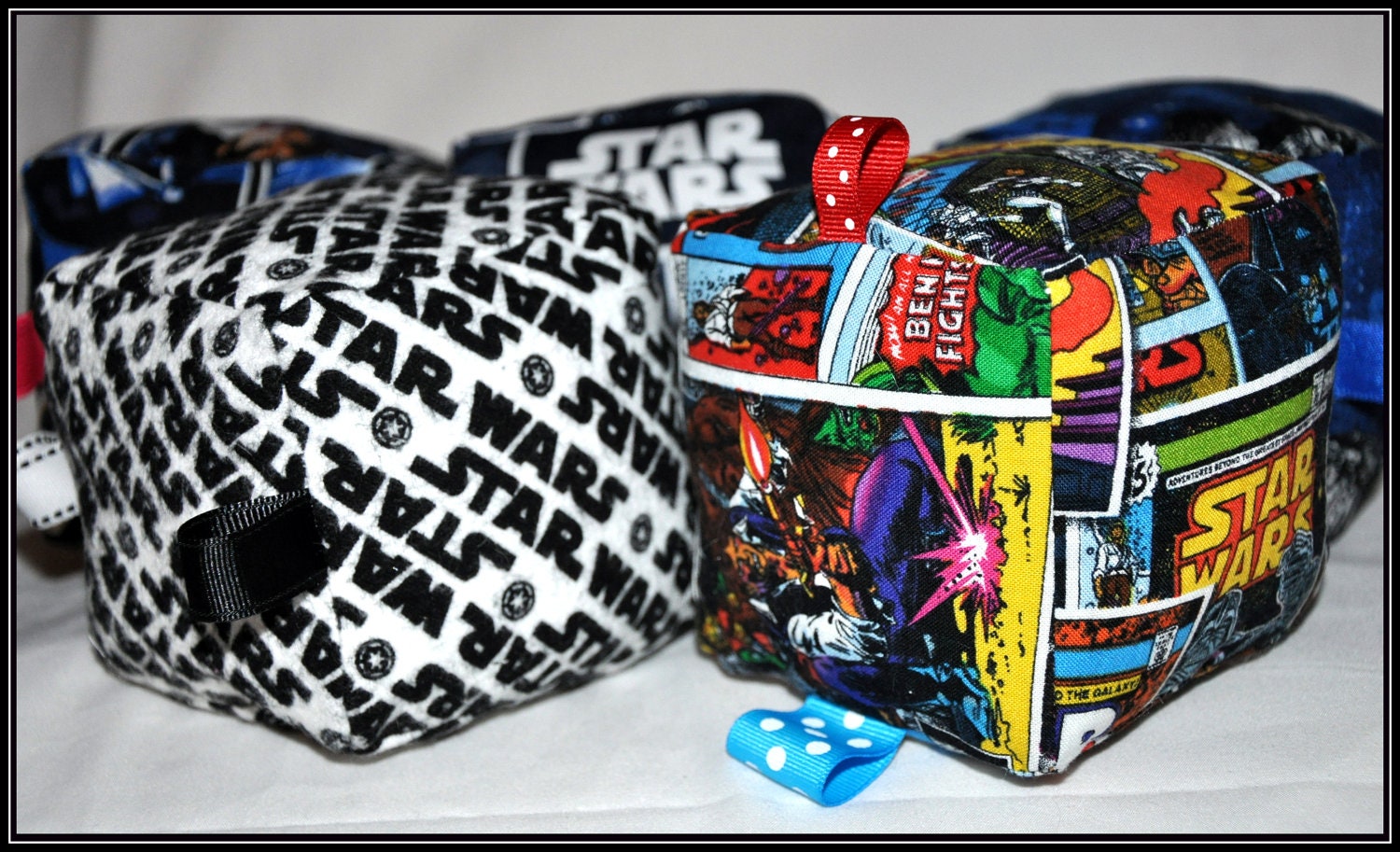 One of my favorite items, and something I'd love to get my nephew, is this
baby fabric block
in Star Wars print! You get one block for $15 and to design it-
☠ First, pick up to two Star Wars cottons and/or flannels
(out of 14 options!!)
☠ Second, pick out a complimentary solid fabric color.
☠ Third, decide if you'd like a minky or velour fabric for extra texture
☠ And Fourth, let us know if you want any specific ribbon colors. If not, we will pick whatever ribbon we feel is most complimentary.
I was not compensated in any way for either of these shops. I merely wanted to spread the word! Order soon or you might not get it in time for Christmas!