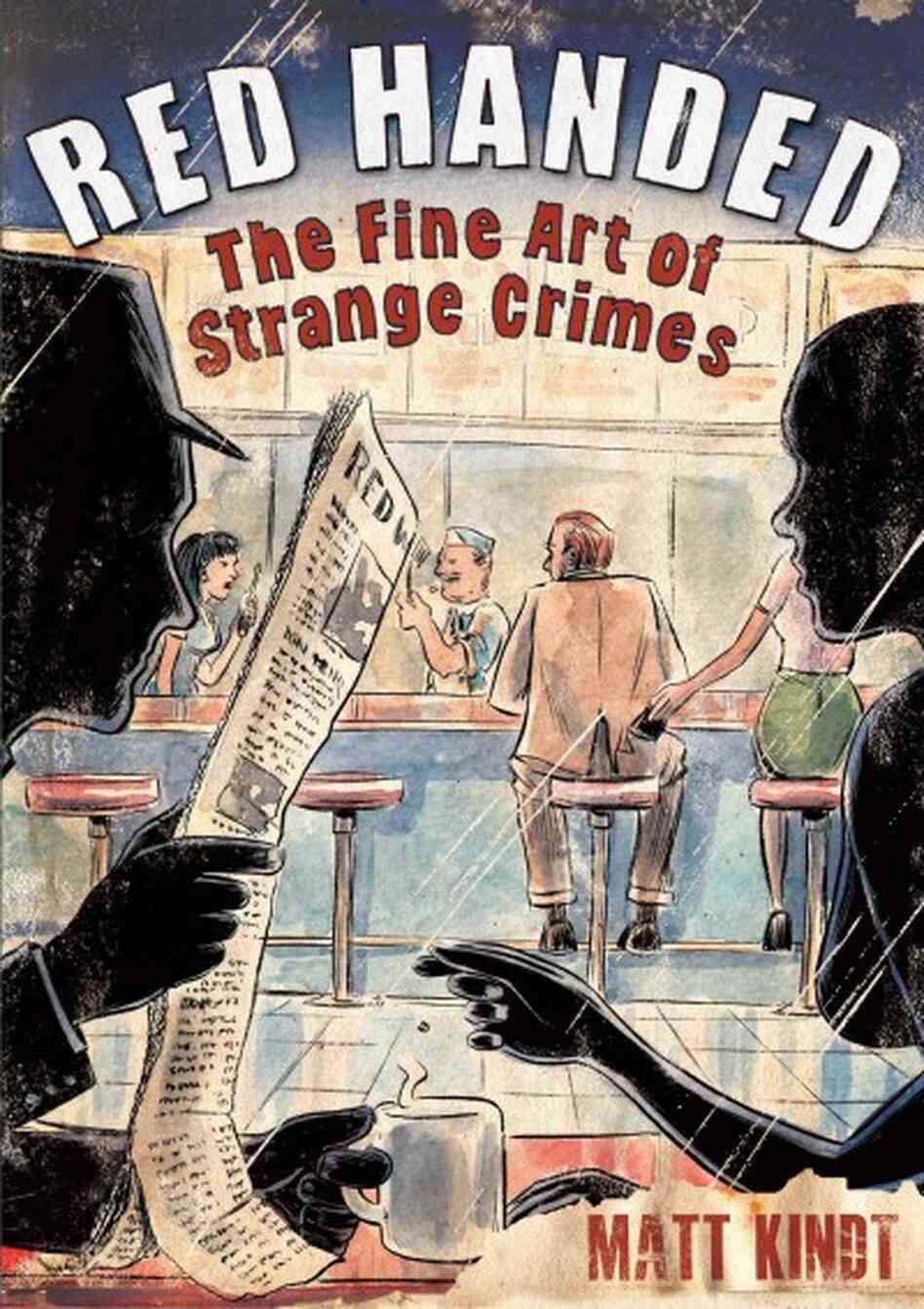 Red Handed: The Fine Art of Strange Crimes by Matt Kindt
Review by Lauren
copy sent for review, but all opinions are my own
Official Summary
:
Welcome to the city of Red Wheelbarrow, where the world's greatest detective has yet to meet the crime he can't solve—every criminal in Red Wheelbarrow is caught and convicted thanks to Detective Gould's brilliant mind and cutting-edge spy technology.
But lately there has been a rash of crimes so eccentric and random that even Detective Gould is stumped. Will he discover the connection between the compulsive chair thief, the novelist who uses purloined street signs to write her magnum opus, and the photographer who secretly documents peoples' most anguished personal moments? Or will Detective Gould finally meet his match?
Review
: Red Handed is a fascinating mystery story, made only more interesting through the graphic format. Like most graphic novels, this was a fairly quick read...but not too fast. It's actually one of those books that going back and re-reading would probably help understanding. Everything seems random and mixed up until you get near the end and finally realize that things are more connected than first appearances showed.
I wish that I had time to read the book again, but as I did not, I'm still a bit confused about how certain aspects of the story connect. Regardless, I found Red Handed to be a novel worth thinking about. Throughout the book there are some philosophical conversations about the nature of crime.
For example, here is an excerpt (the bold shows a different speaker; their lines are bolded in the actual text)-
Is stealing a loaf of bread which leads to someone dying, murder?
A victimless crime isn't a crime at all.
There is no such thing as a victimless crime.
There are crimes that save lives.
Really.
Really. That electric chair? You know how many people it killed?
Executed.
taken from pg. 29 of a final copy
It certainly leaves a lot to think about and discuss. Red Handed is a curious little book, but honestly, it would be a perfect choice for a book club.
The artwork is well done- everything is in color but in sorted of muted tones. Nothing is too striking, which just opens up the words to be the most shocking addition to the book.
Worth reading! Definitely!