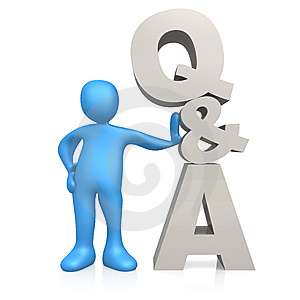 As you can see, I have not posted for the last few days. Normally I try and schedule things ahead of time but I just haven't found many quiet moments lately. Therefore, I wanted to let you all know that I won't be gone for long, but I probably won't have another new post up until next week. I'm currently in the middle of finals time (as well as a lot of work days) so things are pretty hectic around here.
To pass the time though, I wanted to do something that Krysten over at
Why Girls are Weird
does sometimes and I think it's fun!
Basically, you leave questions you have for me in the comments! Ask as many as you like, and sometime next week, I will have a post with all the answers! If you want to ask an anonymous question, the blog should let you...but let's keep things PG people!
Now, ask away!