When You Leave by Monica Ropal
Review by Lauren
Source: copy from publisher; all opinions are my own
Official Summary
:
Cass has a theory: everyone eventually leaves. Her father walked out, her mother is starting a new family, and she almost lost her best friend to cancer.
When Cass transfers to a preppy new private school, her plan is to stay anonymous by hiding her skater girl veneer beneath plaid skirts and knee socks. But when her cute locker neighbor, Cooper, takes an interest in Cass, keeping a safe distance isn't easy. And once Cass lets her guard down, the unthinkable happens: Cooper is mysteriously murdered.
As the investigation unfolds, Cass's close friend, Gav, is suspected as the killer. Determined to find answers, she must go through her list one by one until somebody cracks. However, will uncovering the truth really give Cass what she is looking for?
Review
: I loved that this book was so much more than just a murder mystery. You really got to know these various characters, especially Cass. She's a girl that loves to skate and has always had male friends, but she's never really dated anyone serious. At her new private school, she doesn't expect or even want to make new friends, until Cooper starts to take an interest. He's cute, popular, and not someone Cass would normally look twice at, but he's intent on them getting to know each other. He wants to look past labels and take Cass away from her idea that everyone at her new school are just a bunch of rich snobs. Their relationship isn't long, but it does start to change Cass...and suddenly, Cooper has been murdered and her friend Gav is the prime suspect.
This book casually includes diverse characters and I loved that. Gav is Russian and gay, another friend named Franklin is American Indian, and Cass's best friend Mattie is mute. He had cancer as a child and it left him without a voice. Cass can hear him though. She understands his looks and gestures and she hears his words in her head. It's just part of her life, and again, I thought that was excellent. Despite some rude comments from other people, most of these diverse character aspects aren't really focused on. It's more about the idea of Us vs. Them and how that's a terrible way to see the world.
As for the murder mystery aspect, Cass is desperate to find answers, not only because she cared about Cooper but because she cannot allow herself to believe that Gav would ever murder someone. She makes a list of possible suspects, and with the help of Brady - a guy at her new school- she starts to go through them, finding herself hitting roadblocks and threats along the way. More than one person tries to tell Cass to knock it off and that she could get herself hurt by digging too deep, but she's not sure if these are true threats or a way of protecting her, and as the book goes on, it's not clear to the reader either.
The ultimate criminal is someone I started to suspect more as the book went on, but without giving too much away, this is not a problem. I still found it a bit shocking and I wish I knew more about the motives behind things, though we are given an answer. I also wish I knew more about Gav and his life because he's in jail most of the book, still seen as a suspect, and you aren't able to truly get to know him beyond his various secrets being revealed throughout the book.
When You Leave is a really great book and it's one that I read entirely in one day, if that doesn't say something. I loved the characters, I had to know who the real culprit was, and I generally just couldn't wait for the end - in a good way.
This book is released on April 7th. Order your copy now.
Make it a Gift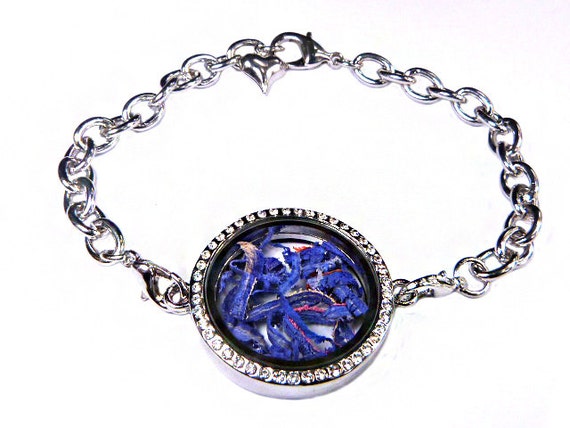 Cass has a bracelet that is quite important in the novel, so I thought combining the bracelet idea and her love for skateboarding might make a great companion gift for this book. Therefore, I found this really adorable bracelet (the locket holds carvings from a skateboard) on Etsy.
The shop is called Seshnotstigma and you can
buy this bracelet
for $13.57. The shop sells other skateboard jewelry too!