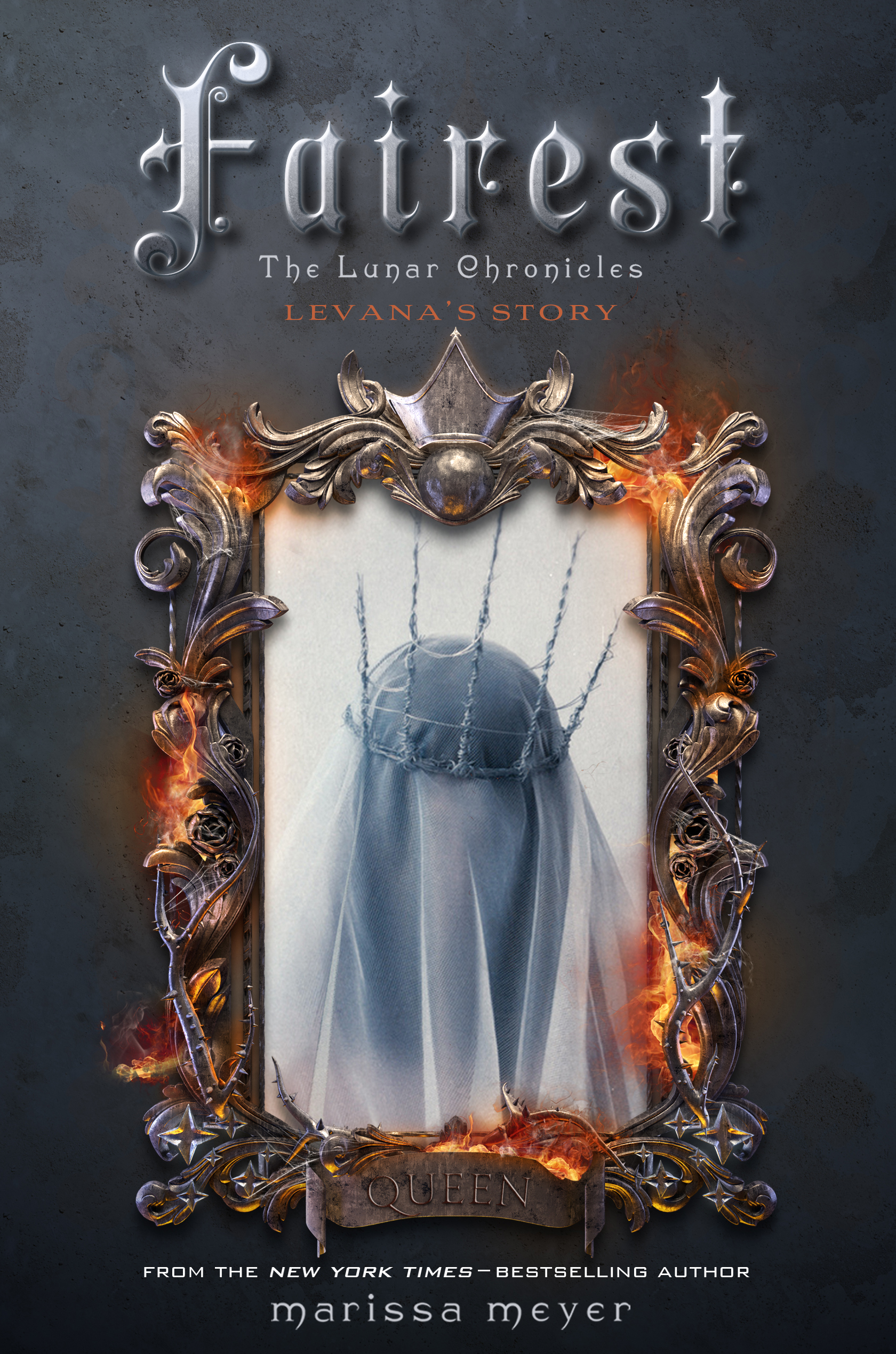 Fairest by Marissa Meyer
Review by Lauren
Source: personal copy; all opinions are my own
Official Summary
:
Pure evil has a name, hides behind a mask of deceit, and uses her "glamour" to gain power. But who
is
Queen Levana? Long before she crossed paths with Cinder, Scarlet, and Cress in The Lunar Chronicles, Levana lived a very different story―a story that has never been told . . . until now.
Review
: If you have read the first three books in the Lunar Chronicles, then you obviously know Queen Levana, and how she always wears a mask, never showing her true face. Well, Fairest is where we get a peek "behind the curtain" if you will and learn more about Levana before she was Queen, and even a bit after. I won't write too long of a review because I don't want spoilers for those who haven't read the books, but this is actually more of a novella anyway, so no use going on and on.
I know some people didn't really care for Fairest, or haven't even read it. I think it's a good addition to have between Cress and Winter though. While I have not read Winter yet (coming soon!), I do think it will ultimately be nice to know how Levana rose to power, as well as some of the backstory of other important characters.
One thing people seemed worried about is that Fairest would ruin Levana's evil nature for them; that they would find themselves feeling sorry for her instead. I don't think this will be the case though. Sure, I felt bad for things that Levana had to deal with, but at the same time, much of what occurred is due to her own actions and these were often horrendous, awful actions. So no, I think Levana is still very much the villain and I can't wait for Winter!