Textbook Amy Krouse Rosenthal by Amy Krouse Rosenthal
Review by Lauren
Source: copy from BEA; all opinions are my own
Official Summary
:
Why the title T​extbook Amy Krouse Rosenthal?​
• Because the book is organized into chapters with classic subject headings such as Social Studies, Music, Language Arts, Math, etc.
• Because textbook ​is an expression meaning "quintessential," as in, Oh, that wordplay and unconventional format is so typical of her, so textbook Amy.
• Because for the first time ever, readers can further engage with a book via text messaging.
• Because if an author's previous book has E​ncyclopedia i​n the title, following it up with a ​Textbook would be rather nice.
Not exactly a memoir, not just a collection of observations, Textbook Amy Krouse Rosenthal is an exploration into the many ways we are connected on this planet and speaks to the awe, bewilderment, and poignancy of being alive.
Review
: I know the name Amy Krouse Rosenthal because of her picture books. I was excited to see an adult title at BEA with the same name and learn that she does write for other ages. This is a nonfiction book, but as the cover page notes, it's 'not exactly a memoir.' Hopefully you read the official summary because it explains this book a lot better than I possibly could, I think. It does have a fun interactive feature using text messages, but I didn't try any of them. I wasn't sure if it worked before the release date (by the way, this comes out this coming Tuesday, August 9th so grab a copy then!)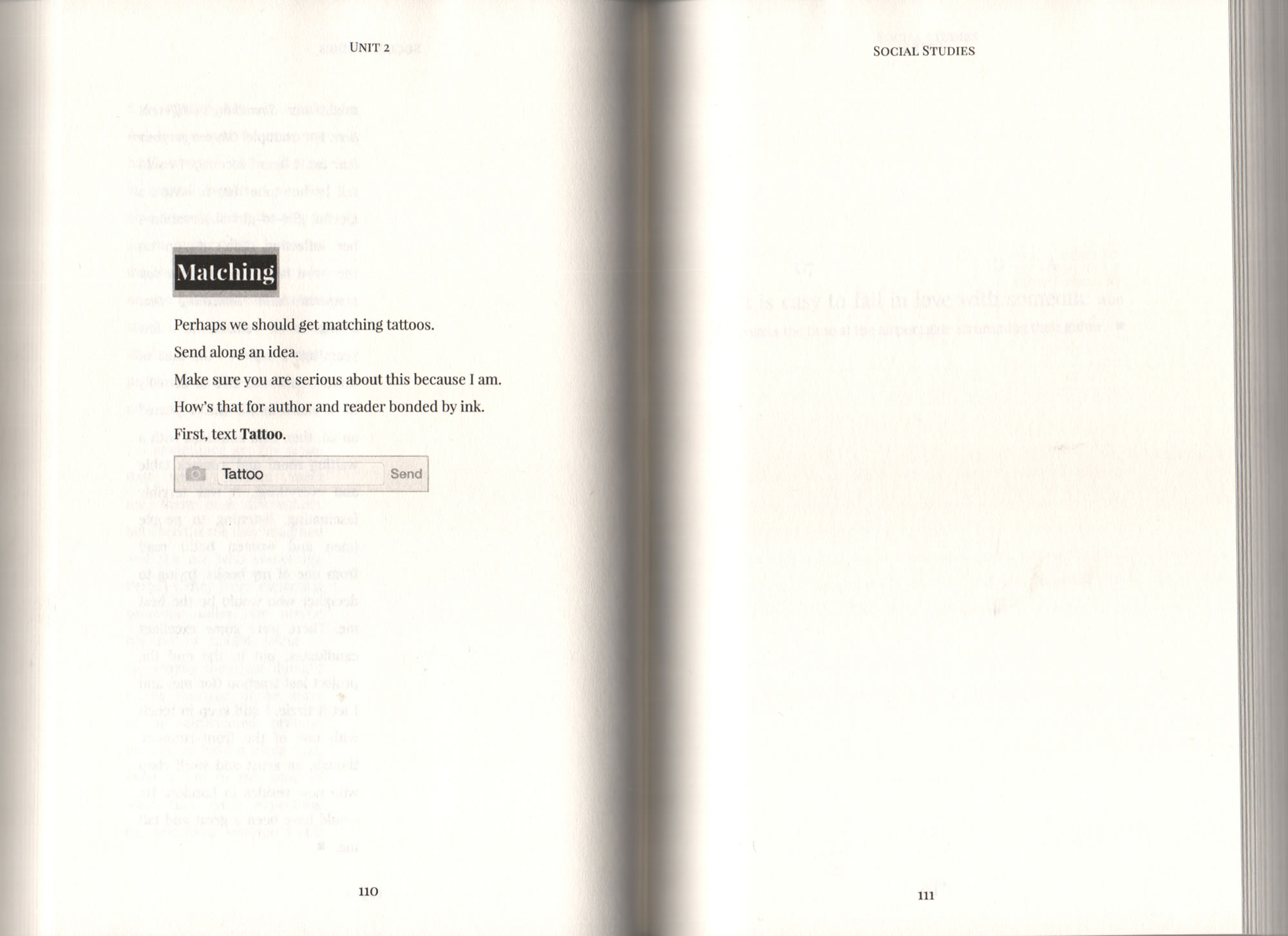 What I really loved about this book is the divided sections from Social Studies to Art. Everything Rosenthal includes fits that section. For example, Art has a variety of photos included. This is one of those books that you just have to look through yourself to know what it all includes. It's a quick read, so you could definitely read it in one day. However, with the interactive nature of it, it's something you could enjoy for a long time!
Thanks to the publisher for allowing bloggers an ARC of this book at BEA! I do recommend!