Post by Lauren
This is a sponsored post. All opinions are mine
I wrote recently about using Groupon for your holiday gifts, and I still stand behind that! However, today, I wanted to make sure you knew about
Groupon Coupons
. You must check them out before you go shopping online or in person so you aren't missing out on a really good deal!
You can browse the coupons by store, since everything is in alphabetical order and it lets you know if you can use coupons in store or online. It's really doing most of the work for you, so there isn't a reason NOT to try and save money! You can find all sorts of shops and coupons for your holiday shopping, but today, I wanted to specifically focus on Co-Worker Gifts.
Do you give to your co-workers? For the past few years I got something for my direct supervisor and that was it. However, I'm working somewhere new now and I thought it would be nice to share the love all around since there are a lot of us in the same area. For example, I brought in donuts the day of Halloween for those of us working and it seemed to be really appreciated. With Thanksgiving and Christmas coming up soon, I wanted to spotlight two shops (coupons available on
Groupon Coupons
) that are perfect for treating your office!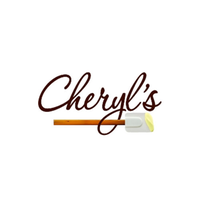 First up, we have
Cheryl's Cookies
. I love these cookies! Seriously, they are amazing, and Cheryl's offers a variety of assortments that you can buy to bring into the office. Just set it out and let people help themselves - or bring them to your office party, if you have one! I'm sure they would be greatly appreciated. Some of the coupons available for Cheryl's right now are a $5 off code, a $10 off code, and you can even buy a $15 gift code to Cheryl's that is good for $30 worth of product! I've used this deal myself to get a gift for my mom and believe me, she really appreciated it, and I saved a bit of money in the process! Oh, and in case you are wondering...Cheryl's sells more than cookies, so look around!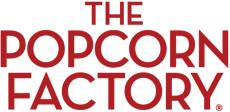 If cookies aren't really your thing, or you want something else to treat your co-workers with, might I suggest
The Popcorn Factory
? Some current deals running for this shop are 25% Off Sky High Holiday Towers and Free Shipping on Select Gourmet Popcorn. I'm only naming two - you'll have to check out Groupon to see just what else
The Popcorn Factory
is offering. One of the things that I just adore about this shop is that they have various fun tins that their popcorn comes in, so you can eat the popcorn (or share with co-workers) and then keep the tin for yourself! There are holiday tins, baseball tins, NFL tins, kid-themed tins...it goes on! And if you think the name of the company means they only sell popcorn, then you are wrong, my friend! They DO sell a lot of popcorn and in fun flavors like Drizzled Caramel and Holiday Cookie, but you can get other items too. Some samplers include cookies, pretzels, nuts, candy, and more! You just have to look around and see what fits you and your work the best.
***
Obviously I'm only sharing two of the many, many shops you can find on
Groupon Coupons
but I wanted to show you a couple shops that I've personally used and loved myself. Now you can try them out yourself (and with a nice discount as well!!).
Which of these would you bring in for your co-workers? Do you ever treat the people you work with around holidays or birthdays? Do share!